A baby stroller is very useful to have in Malaysia, specially with the growing number of parks that lets the parents stroll around in nature with their little family.
Peg Perego Pliko P3 Compact Classico Galaxy the stroller that has all your needs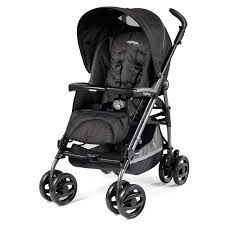 Peg Perego is an international brand who is popularly known for manufacturing strollers, carriages, toys, etc. with the best quality. Most if not all of their products are made out of rubberized fabric instead of sheet metal and wicker which is definitely helps in the child's safety.
Each product is designed and constructed with the aesthetic appeal and sturdiness for safety and security purposes. Different facilities and stores are located in different parts of the world but their main production facilities are in Italy, Venice, USA, Canada and Brazil.
Peg-Perego Pliko P3 Compact Classico Galaxy is very popular because of the quality of its products. It is believe that every time a mother uses their products with her child, it is similar to placing him or her in their hands. That is the kind of comfort they are giving for babies and children. In this article, I would like to give an overview, the advantages and disadvantages of using one of its best product the Pliko P3 Compact Completo.
Super-accessorized stroller
The Pliko P3 Compact Completo is considered as Peg Perego super-accessorized stroller for all seasons complete with rain canopy with an incorporated zipper. The backrest is fully reclining and the rear foot board can be adjusted to 3 positions. It also has 5-point harness with the "clip" system which lets your child move freely. The following are the technical characteristics of the Pliko P# Compact Classico Galaxy.
It has a 3 position adjustable foot board, very compact and free standing when folded, rear foot board has an anti –slip rubber insert for transporting a sibling, side handle for carrying, practical and large basket, open and close front bar, back wheels with centralized brakes, cup holder for the parents and child, form fitting hood with zipper that turns into a sun canopy, centralized rear handle for closing, removable lining that is washable at 30, ergonomic handles that can be adjusted in height and an open and close front bar.
The Pliko P3 also has lacquered aluminium frame, a wheel diameter of 17cm, umbrella folding system and a weight of 8 kgs. The stroller comes in three fabrics to choose from. These are denim, java and scozia. Peg Perego also offers different accessories that are very useful for your strollers. First is the Borsa Viaggio or the travel bag wherein you put your folded stroller. This is very useful when you are frequent travellers who need to bring your child's stroller all the time.
Peg-Perego Pliko P3 Compact Price: See Here
Another accessory is what they call the Rayn System or simply a rain cover fully fitted for the structure of your stroller. It is very important for people who live in countries which always rain. This will keep your child dry and prevents him or her from getting sick. The last accessory is the mosquito netting which is best used when you have gardens or is always walking or trekking in the woods. Baby cushions are also available in different retail stores around the world.
Pros
What are the advantages of purchasing a Peg Perego stroller?
Parents value the importance of purchasing products and other equipment that will be used by their children. They make it a point to buy things that are with the highest quality possible to ensure the security and safety of their children. The stroller is one of the essential things that a baby should have. You just need one stroller and your child will use this until he or she grows old. It is best that you invest in the best stroller that is very efficient and will safe guard your child. Peg Perego offers the best with a lot of uses which both child and parent will enjoy. The warranty is also a big factor as the company has an excellent service for this.
Cons
The only disadvantage of purchasing one is that it is a little expensive and the accessories that can be used should come from the same company.
Why purchase Pliko P3 Compact Classico
As a parent, you would always want the best for your child. We all know and understand that quality is the most important factor we should consider. When you are deciding which brand and style of stroller you will buy for your baby, it is best to read all the product features and see if it matches all your wants and needs.
As discussed above, the Pliko P3 Compact Classico Galaxy has all the basic features a parent will look for. We strongly advise parents to purchase this product to have an assurance that your child is safe and secured and you as parent will always be worry free.
Quinny Zapp stroller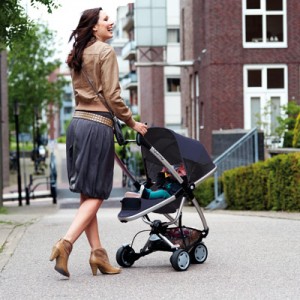 Ensuring your baby's complete safety while travelling with you is certainly among the main priorities of all parents. That stroller works for babies from a few months old. Designed with the most effective of child protection technology and comfort, this baby stroller provides optimal protection to your child.
Easy Storage
The Quinny Zapp Xtra Stroller Red Revolution comes along with an useful shopping basket, and a sun canopy, raincover. Just fold it rapidly for easy storage and transportation, when not utilizing the Quinny Zapp Xtra.
Wherever You Would Like
The Quinny Zapp Xtra is a stroller for your child aged six months and above. With this wheel you can go wherever you want with your child knowing that your precious treasure on-wheels is going to be safe.
Totally Reversible
The stroller's chair system is also reclinable so that your child can remain upright once they area awake or need to lay back for a nap.
With its smooth, modern design and light small collapse, the Quinny Zapp Xtra stroller is ready to go wherever life takes you. When used in combination with a Maxi-Cosi Mico infant carseat, your youngster may profit from the ease of use of the Quinny Zapp Xtra from birth.
The Quinny Zapp Xtra allows you to have a life with your child. Its reversible and reclining chair allows you and your son or daughter to visit the right path. Fits a kid as much as 50lbs.
Features:
Compact fold with a reversible seat that reclines
Reclines to multiple positions with one hand,
3 positions in forward mode
2 postions in mode where baby people mother
Easy to remove modular seat
New transport strap
Lightweight aluminium frame
Accepts Maaxi-Cosi Euro30 and Mico Infant Car Seats, adapters included
Sleek and attractive, eye-catching design, A great travel system that can be used from birth when mixed with the Maxi-Cosi Mico® infant car seat (adapters included), A whole stroller with a highly compact fold, The highly maneuverable front wheels can rotate 360 degrees and are lockable, Comes with a sun canopy, shopping basket and adapters for attaching a Maxi-Cosi Mico® infant car seat, Other accessories, such as, travel bag, cup holder, foot muff and weather shield sold separately.