The Papago GPS is a very useful gadget to have in your car when travelling in the city or the countryside of Malaysia. This article will review two popular models of the Papago GPS and will refer you to a convenient place to purchase your GPS units.
PAPAGO! Z1 GPS Navigator Consumer Review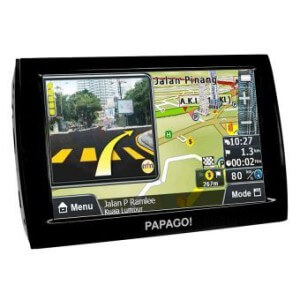 PAPAGO! Z1 GPS Navigator is created to make all drivers safe and guided while giving them accurate, speedy and convenient travel. Travelling is really fun however, the feeling is really not great if you don't know where you're going or confused with the directions that you're following.
The fact that humans are not equipped with natural sensors for directions when travelling is something that you don't need to worry – that is, if you have the perfect travelling partner. You need to look for the one that will remind you when you're driving too fast or approaching an intersection or a toll gate.
You can't really judge a device based on size. PAPAGO! Hales with a lot of great features that are intended for your safety and satisfaction. You can speed up searches if you're lost and if you need to find a place in an instant with its PND (personal navigation device). You will have all of the road information for a maximum coverage of 500,000km.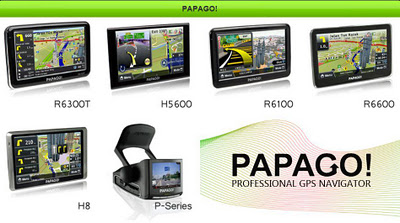 This GPS navigator will take the responsibility of saving two most used directions that you have. Though it's understood that you're familiar with the places that you're always visiting, human senses fail us occasionally. When you need direction assistance, you will be in good hands with the Z1 GPS Navigator.
Challenging your speed limit can be very exciting. This is the main reason why a lot of countries are earning huge amount of money for over speeding violation. PAPAGO! Will warn you as soon as you reach more than the allowed speed limit, before the law informant catch you. If you hate toll gates, don't worry. You will be notified when there's one ahead and you will have enough time to change your route.
Vision is proven to help every individual function more effectively and efficiently. Z1 includes 3D layout of roads and building for easy understanding. You will have a realistic and clear view of the direction that you're following. You will be warned by a clear arrow ahead of time before you will turn for your exit to make sure that you'll have an ample time preparing for your next turn or maneuver.
Pros
3D landmarks and building for easy understanding
Choices of languages that users can use
Speed limit and toll gate alarm
Clear signs for directions
Ability to play music and videos
Cons
Some available languages are hard to understand
Availability is limited in some areas
Maps system needs to be manually updated
PAPAGO! Z1 GPS Navigator is one of the best versatile products within the same category of gadgets that you can purchase in the market. You will surely love its user-friendly interface and modern design and features. If you're looking for a good addition for your car accessories, this one will be a smart buy. You will be the king of the road with PAPAGO!'s clear and precise navigation features. Of course, you also love to head bang to your favorite tunes with its built-in audio player.

PAPAGO! WayGo!260 GPS Navigator Product Review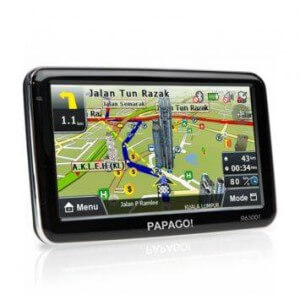 PAPAGO! WayGo!260 GPS Navigator understands the fact that a person travelling is in a hurry and is conscious with the amount of money spent for fuel consumption. Though a lot loves travelling because of the excitement of seeing new places and conquering new roads, it's also a stressful experience for some especially if they don't have a reliable navigation tool. This is not the case with the WayGo!260. You will have the comfort of a smooth adventure. You will be driving like a boss with its voice command feature.
The convenience of finding the nearest hospital, gas station, restaurants, and shopping centers, wherever you are, will be as easy as touching or talking to your PAPAGO! WayGo!260 GPS Navigator. It has 500 thousand saved POI or Points of Interest that will work as your guide. Knowing where you're heading is very convenient if you're new with the route you're following. This GPS device is intended for the assurance that you're heading the right way with its 500 thousand kilometer road coverage.
You can use the power of words when you have the WayGo!260 GPS' Voice Command. This feature is developed to avoid accidents. Thousands of car accidents kill people each month and one reason is when the driver is diverted while on the road like getting the Smartphone or GPS device to check on the location. This is not an issue with this device.
Its 3D representation for landmarks and building make it easy to identify places and locations. Finding a good exit is quite challenging; you can have a lot of rounds before finding one. Not anymore with WayGo!260 GPS Navigator. It will give you the precise location and distance of all exits in your destination, with the addition of toll gate locations.
You will be well-guided by clear arrows that will point you in the directions you're inquiring about. The route management will allow you to save time and effort looking for your favorite places, since you can save a maximum of two routes in your device. You can even activate the camera while you're driving to screenshot some locations that you want to share with your friends.
It will keep you entertained with its multi-media feature that will allow you to play music from your favorite artists. You will be banging your head while enjoying the view of the road.
Pros
3D building and landmark display for realistic road map
Voice command feature for safety and convenience
Multimedia capability for music, photo, and video viewer
Screen capture with a touch of finger
Saves favorite options for favorite spots
Cons
May not work in areas with low signal
PAPAGO! WayGo!260 GPS Navigator is a must have addition to your travelling device. It's rated nine out of ten for convenience and innovation. You can definitely say that you're always guided and in good hands when travelling. You will also enjoy playing with its interactive features that will make your road adventure smooth and unforgettable.
PAPAGO! P3 Auto Video Recorder Assessment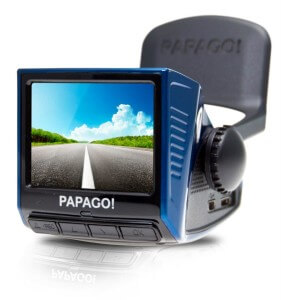 PAPAGO! who certainly are extremely huge in Asian countries. Their most interesting merchandise was really the Papago! P3 Full HD Driving Recorder & GPS Navigation a video recording system for your automobile consisting of a little color display screen plus a whole Hi-def 1080p digicam which will record everything that is going on in front of you in fantastic detail. Its function will be a see for your car accident.
Keep in mind that more than 100,000 car accidents occur globally every day, if that sounds a bit gloomy. I have experienced a few of which so I've experienced my fair share currently and none of them were my fault. However I could possibly did with the independent experience to back my side of the narrative. So, what is this PAPAGO! P3 product prefer to use in real life?
The P3 is a system that continues documenting onto the 32 Gigabytes Sdcard and overwriting it when it will get full. Whenever an accident happens, no matter how minor, that particular footage will be protected on the card and cannot be overwritten,. That's the interesting thing. Rather convenient is additionally the P3 features a built-in chart, in this case of Australia, that is also over a protected part of the card.
Even though the display screen is just 2.4 in . wide it is enough to explain to you the path you're on and in addition it mentions another crossroad, although it sometimes misses one or two….
There are a number of display displays achievable: the street chart, the exact road ahead of time as observed through the digital camera, your velocity as well as the time. Some gimmicky bonuses are the cabability to get safety measures whenever you leave through your current lane nevertheless i haven't found this a persuasive function as way too many safety measures were given. This LDWS with the Ahead Accidents Forewarning Program (FCWS) are touted as vital safety features. You need to simply take care not to be preoccupied from the several safety measures!
The built in Gps navigation and G-Sensor i think would be the more valuable capabilities and together with the higher-high quality Complete High-definition indicator which handles about 130 degrees of the view in advance, rounds away quite a beneficial style.
Papago P3 Vehicle GPS – Video Recorder
Installment
Naturally the best place for this device is during the windscreen. PAPAGO! advise having it appropriate beneath the back end-view vanity mirror but as it needs to be operated by 12 V consistently, the direct will probably be hanging straight down from the gadget until you option it entirely across the windscreen. The lead is for enough time to get this done. It is a pity they may have picked to get a little-Universal serial bus connection as opposed to the now normal small-USB.
The product is attached to the windscreen with adhesive. The P3 is easy to setup and all sorts of the menus keys are really user-friendly.
Playback
Once you install the software on the DVD for replaying the recordings this is the best part of the whole unit. Not only will you begin to see the genuine footage with all the road that you were on listed on the bottom part using the rate and going but additionally a Search engines guide together with the motor vehicle proceeding alongside. In addition, the accelerometer measurements are there any way too together with the speedometer and compass! It's like an airplane details recorder. In fact I'm now also utilizing it from the cockpit of my airplane once i fly mainly because it gives a great summary of the dashboard instruments as well as a sensible look at with the windscreen. We've been utilizing the new ION Pro Wireless motion digital camera externally of the aircraft (see our approaching overview) having said that i think PAPAGO! can take advantage of a whole new industry here for air travel recorders at the same time. We located the recording quality fairly excellent equally in the course of daylight and night time traveling situations.
Papago P3 Car Video Recorder
Verdict
The unit is pretty small and light-weight but in the shape of a bulky outdated CRT television set which doesn't give you many other installation alternatives. Probably the simplest way to increase sales and utilization of such PAPAGO! products is usually to add them within the back-view vanity mirror. I might suppose that car manufacturers will implement very similar capabilities into new vehicles because they have with rear-view cameras and satnavs. Which supplies PAPAGO! a little windows of chance to get as many systems around with the better merchandise. I have found it quite useful to navigate by but of course it will be immensely more useful if ever I will be in an accident and this thing has been recording it.
There's an additional side advantage of utilizing the PAPAGO! P3: realizing that things are becoming saved I usually travel a lot more very carefully and adhere to the rate restriction.
For the buying price of less than RM 900 we advocate you have a good look at this car DVR. In Malaysia can be found Online here.