Save time cooking with the top pressure cookers in Malaysia
Need a great pressure cooker to break down those tough to cook meat and vegetable, well I have produced a small research to find the best pressure cooker in Malaysia.
PHILIPS Computerized electric pressure cooker
Pressure cooking is not an ideal way of cooking for a lot of kitchen lovers due to the fact that it needs more dedication. Philips Pressure Cooker will save you from that dilemma. Some cooking utensils with the same purpose come with difficult features that users can hate. This product from Philips brings nothing, but easy and fast cooking.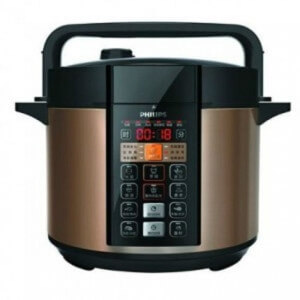 It's so convenient to use with its easy to clean features and one touch button control. This is something that a lot of cooking tools don't offer.
Cooking should never be difficult and time consuming.Philips has perfectly designed the A508 5L with its "wet steam" feature that makes it possible for the heat to focus on the food that needs to be tenderized and cooked. The result is a convenient and speedy way of preparing your meal.
Cooking huge volume of food is stressful and tiring. The fact that you need to do it for probably five times is such a big discomfort and waste of time. This kitchen tool has a capacity of 5 Litres that is advisable for huge get together. You can leave your dish and do other preparations while the Philips does the cooking.
Philips Pressure Cooker Price: See Here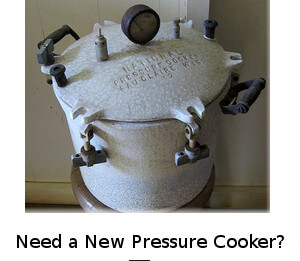 Having many button controls for different cooking options can be confusing. A508 includes buttons that are easy to read and are controllable by just a touch of a finger. The present options are intended for varieties of meals like meat, porridge, or soup.
It has a visible LCD display that will guide you with the duration of your cooking. You can never go wrong with this pressure cooker as cleaning will be very easy because of its non-stick parts. It's rust proof and durable for longer usage.
It's safe with the inclusion of pressure control so you will never worry about overheating or overcooking. There's no need to spend time for supervision because it has an auto-off feature once the meal you're cooking for the time set is finished.
It will keep your food fresh and warm with is an Auto warm control feature. Keeping your food fresh and warm can be challenging, so this feature will definitely be a big help. If you're allergic to smoke or noise, the A508 is totally silent and smoke free. It's very durable so it will work with you longer than other products in the market.
Pros
24-hour auto-warm feature

Nonstick, easy to clean pot

Fire mimicking cooking techniques for flavorful rice.
Cons
Does not the feature if you want to make stew.
The company's vision is to produce reliable, versatile, and easy to use products for the convenience and satisfaction of the users.Philips Pressure Cooker A508 5L will work as a tool and you're kitchen partner.
You seldom find a product that is affordable and functional at the same time. The fact that this product got a positive score from users is more than enough reason for you to get one for your kitchen. The price is also very reasonable considering the features and cooking improvements that if offers. Preparing the food for your loved ones should be carefully planned and well prepared. With the ease and convenience that his pressure cooker brings, you will be in good hands.
Midea MY-SS50B Pressure Cooker 5L
The Midea Pressure Cooker is a unique cooking appliance, so unique that it will also do the baking of your cake! That's right! This pressure cooker can work like an oven with a special touch. Companies are currently competing on improving their product features since consumers are now less concerned about the price.
Let's say for a pressure cooker, they're more meticulous with the features and convenience that it offers. It needs to be versatile and diverse to avoid crowding your kitchen with a lot of utensils and spending too much money for the purpose.
There are times that we sacrifice the taste and the quality of the food we're cooking due to time pressure. This will never happen if you have Midea MY-SS50B Pressure Cooker. This pressure cooker has many cooking programs that you can use, depending on the dish that you want to have. It tenderizes even the hardest meat that you put into it in minutes. You will probably raise an eyebrow since you can bake your favorite cake with this pressure cooker with an additional crunch.
You can also keep your food fresh with freezing. Midea MY-SS50B has a 12-hour keep warm feature for your rice or other awesome dishes. Hating dish washing and kitchen cleanups? Well, this pressure cooker will never spoil your night because it's so easy to clean. The pot is non-stick and is made of 100 percent stainless. You just rub it with dish washing sponge and soap, rinse it with tap water and everything's perfect.
Midea Pressure Cooker Price: See Here
In addition, there's no need to look for recipes so you can test how this product works. The package includes 14 famous and delicious recipes that you can try. If you're frequently bothered by dish quantity for house parties or relative visits during the holidays, the Philips pressure cooker can cook a maximum of 5L of ingredients.
Storing food leftovers that you plan to eat on the next morning is never an issue with the Midea MY-SS50B. It has an automatic warm system that you can set for a maximum of 12 hours. You will have the assurance that you will eat a new-cooked food when you wake up in the morning.
You won't worry about accidents because of its auto-lock feature. The lid has a valve that will keep the pressure inside for fast cooking and secures the lid to avoid unintentional opening. This pressure cooker is highly designed to remember your settings or cooking preference that you last used. This will help a lot during power interruptions since you don't need to reset everything.
Pros
Versatility and functionality

Easy control buttons for cooking preferences.

Automatic lid lock for safety.
Cons
Price is a little high.

Removing the lid during clean up is harder because it's really tight.
Midea MY-SS50B Pressure Cooker is a good choice because of its versatility and unique features. Buying a kitchen tool need not to be based on affordability, but also on how the features will make your life easier.